Data Entry is a field where the efficiency of hiring workers online is being recognised and embraced by small businesses and large organisations alike. The opportunities for online data entry work are continually growing and becoming more expansive. Although ongoing employment opportunities online are rare, with the sheer amount of content available on the web it is not surprising that work is never far away. Here's how you could be on your way to your new online career in data entry…
What is a Data Entry Job?
Simply put, a data entry job is where an individual is employed to transcribe data from one avenue to another, usually by use of a computer. Although this definition is clear enough, the positions available can differ widely and include the simple inputting of information to proofreading, coding, advertising and lots more. By working online, this will likely mean that you are employed to type and copy information onto the internet for your client.
The opportunities for work from home jobs in data entry are ever expanding. Many of the available positions do not require any specialist skills other than the ability to type quickly and pay close attention to detail. This is why Data Entry is great for everyone! Usually the main requirement is a typing speed up to about 75 words per minute.
It would be worth working on improving your typing speed if you are considering employment in data entry as obviously the faster you type, the more efficient you are. You can check your typing speed here.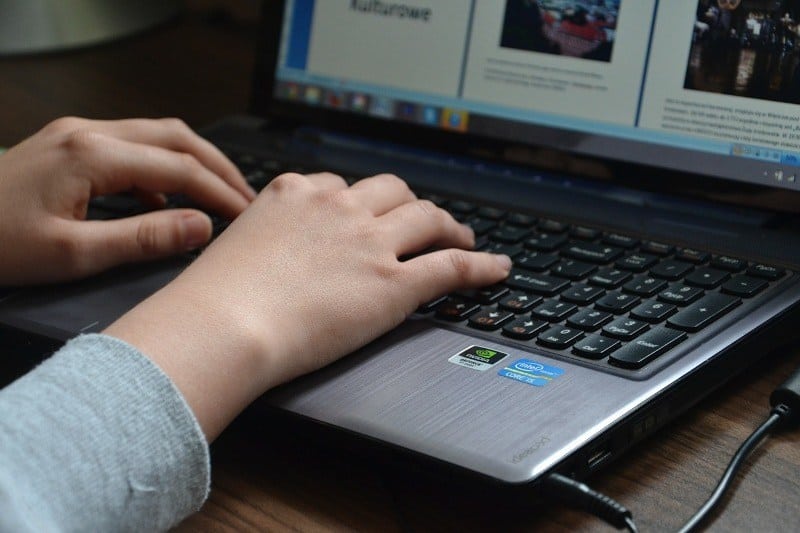 Unlike the conventional office based data entry clerk, online data entry work does mean that secure employment is scarce. Most positions that are advertised are simply one off jobs, where you will likely be required to input information onto a program/website. This type of work usually does not pay large amounts at lower levels. As these jobs do not generally involve much skill, those who advertise them are not willing to spend big to have them performed.
With enough experience and good feedback, you can eventually earn a respectable income. Due to the way Data Entry work is carried out online, it is worth noting that a career will likely involve sourcing out many different work from home jobs in data entry.
Australian and looking for a fast way to earn money? Currently Toluna is paying $35 for people who join their survey program today and take the Consumer and Media View Study! Click here.
Who can do Data Entry Work from Home?
Anyone! Data Entry is a field that caters for people with all different types of skill bases. Many opportunities exist for Virtual Assistants, typists, proofreaders and more! These positions can be ideal for those who have little to no technical background in computers, and for those just starting their internet career. Data entry positions can be as simple as working as a copywriter or typist.
Even at the more difficult end, data entry can simply involve repeating information that you have been given. This is why the ideal person for data entry will be focused, have high attention to detail, be organised and be quick. Due to the high number of people that are also capable of performing data entry from home, you really do want to ensure you distinguish yourself as being highly organised.
For those wondering about giving themselves the best chance for online data entry jobs, training is available online and through external providers to help develop skills essential for branching out and exploring a career in online data entry. These qualifications may be helpful for you, but are by no means essential for a career in data entry. It would be more appropriate for you to practice skills to help develop typing speed, which can be very useful as many data entry positions require you to type a given number of words per minute. Go to http://www.freetypinggame.net/ to try out and develop your skills.
Due to the low skill base required, you could get started in your career in Data Entry right now. You don't have to search long to find that there are many positions available.
How to find data entry work from home
Positions for work from home data entry are advertised throughout the web. Some companies require you to apply directly, but most of your work can be found through freelancing websites, as this is really the best way for people to hire people for data entry online. Websites like Upwork, Freelancer and Simply Hired each apply the same principle of applying for a advertised position and being hired to complete a job. For these jobs, it is advantageous to do lower level ones first to receive great feedback. A good tip is to apply for positions that guarantee 5 star feedback. After this, you will be more likely to achieve success when applying for higher level jobs.
A business you could consider applying for directly, for example, is AccuTran Global, offering data entry job opportunities in areas including translating, transcribing, proof reading and more. Knowing a second language is advantageous, attention to detail is critical and the ability to type over 70 words per minute preferred. Visit their website to apply for work now. Although this is a Canadian based company, they will employ people to perform data entry from home in Australia, and around the world.
Through websites like these, you can apply for many data entry jobs from home, most of which do not take long to complete, but of course, do not pay highly. Some positions advertised will only ever be suited to those with specialist knowledge, for example, only a person with a medical background is going to be able to decode medical codes. However, this doesn't mean you won't find a ton of work you can do, whatever your skill base.
How to detect a scam
As with any job, online and off, data entry jobs are not without their share of illegitimate claims and those who seek to exploit honest individuals. A general rule of thumb, not just for data entry from home but for anything, is that if it seems too good to be true, it probably is. Scammers will use large figures to draw the attention of those with little knowledge of how data entry online works. Data Entry professionals who work online will know that no one (sane) would promise to pay those with low/no skills in data entry a high amount at all.
It also pays to be weary of certain promises. Certain training programs will promise to provide you with employment if they receive one "easy payment". You may then be provided with a basic pack with the information contained in them easily found on Google or YouTube. These are scams! Be doubtful of any training program that guarantees you employment.
Many jobs require you to undergo certain tests, in which you pay an "administration" fee. Although some of these are legitimate, there are many that will not be. It definitely pays to research the job you're applying for before you accept it. If you find a position that you have reason to believe could be a scam, it would be worth checking out Scam Watch which will advise you on certain things to look out for. Even if you don't believe it is a scam, it still may be worth checking out. You may be saving yourself a lot of time, effort and frustration.
How to Get Started Now
Want to start earning money ASAP? You can! As discussed, data entry is quite broad and can encompass a lot of different areas… even online surveys!
While not strictly data entry in the traditional sense, online surveys still involve entering data and they can be a great way to earn money online fast.
You can get started now by signing up to sites like Toluna, Octopus Group, Pureprofile and Swagbucks – all of which will pay you either via PayPal or a direct bank deposit just for responding to surveys. The questions are not difficult to answer and if you receive regular offers you can make some good money.
Get started with Toluna here.
You can also earn great rewards by sharing what you buy in your supermarket shopping.
Another great way to earn online is by looking out for freebies. Sites like FreeLotto are great places to start. They offer the chance to win money every day with the following games: $1 Million Classic FreeLotto®, $50k Win A Car, $100k Pay Off Your Mortgage, $10k FastCash, $100k Giveaway, and $10 Million SuperBucks. Best of all, it's ABSOLUTELY FREE!
Get started with FreeLotto here.
Any tips of questions for finding data entry work?